graceland is where elvis called home. and since this site is named after the king of rock and roll it just seemed appropriate to name the home page the same. what is fat elvis? or more aptly, what was fat elvis — besides an oversized former rocker that had an unceremonious passing while on his throne?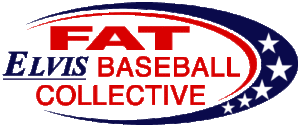 it was a tabletop baseball league. it got its start in 1999 and lasted until 2011 before the last dice were thrown. we used Dynasty League Baseball as our game of choice. the league had 8 teams in it's initial season, playing 54 games for each team. in the second season we expanded to 16 teams and the season schedule grew to 60 games per team. we kept stats for every season and i still have those somewhere for some reason … i just can't seem to throw much away.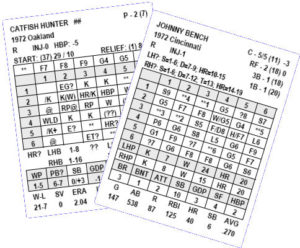 so what am i doing now? i still play tabletop baseball and while DLB still is a mainstay of my fantasy gaming, my personal preference has become Inside Pitch (by InsideSportsGames.org). it may lack a couple of bells and whistles of DLB, but the feel is so much more like baseball. and they have lots of seasons, lots more players (nearly every player for every season produced), and did i mention it just feels more like baseball?  every at-bat starts with the pitcher.  the game is based on the Defense Independent Pitching Statistics (aka DIPS).  in essence, a pitcher can control whether he strikes out a batter, walks a batter, or gives up a home run.  beyond that it's the batter, fielder, and park that factor hits or outs.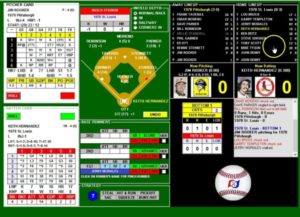 i got my start with the IP computer game and found myself falling in love with the method, playability, and the game's nuances which allowed for those outlier stats such as players who don't strike out much.  in almost all 50/50 games i've played, the pitcher and batter have an equal chance to have results.  odds are stat extremes would be completely unlikely to replicate.  for players like Nellie Fox only struck out 14 times in 721 plate appearances in 1956, those type of results would be highly unlikely in a typical 50/50 game.  but in IP, those type of results are extremely likely because of the game engine in place.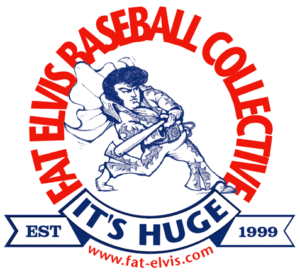 after i played the computer game for about a week, i was already hooked.  (btw – the computer game can be freely downloaded for a 5 day trial.)  after a week i already had most of the rules down.  i'm not one of those guys that likes to play baseball on the computer.  call me old-fashioned, but i prefer the feel of the cards in my hand and the roll of the dice to determine the outcome.  shortly after my trial was over i bought a card set from the makers and found a few other seasons (used) for sale at various web sites.
i play DLB (in a league), Statis Pro Advanced, Box Seat Baseball, and couple of others.  that being said, Inside Pitch has become my personal game of choice.  i'm currently replaying the 1977 season using the color cards (not shown on this page).  i'm replaying the yankees and reds seasons and using an quickplay game for the remainder of the schedule.  and i'm having a blast!